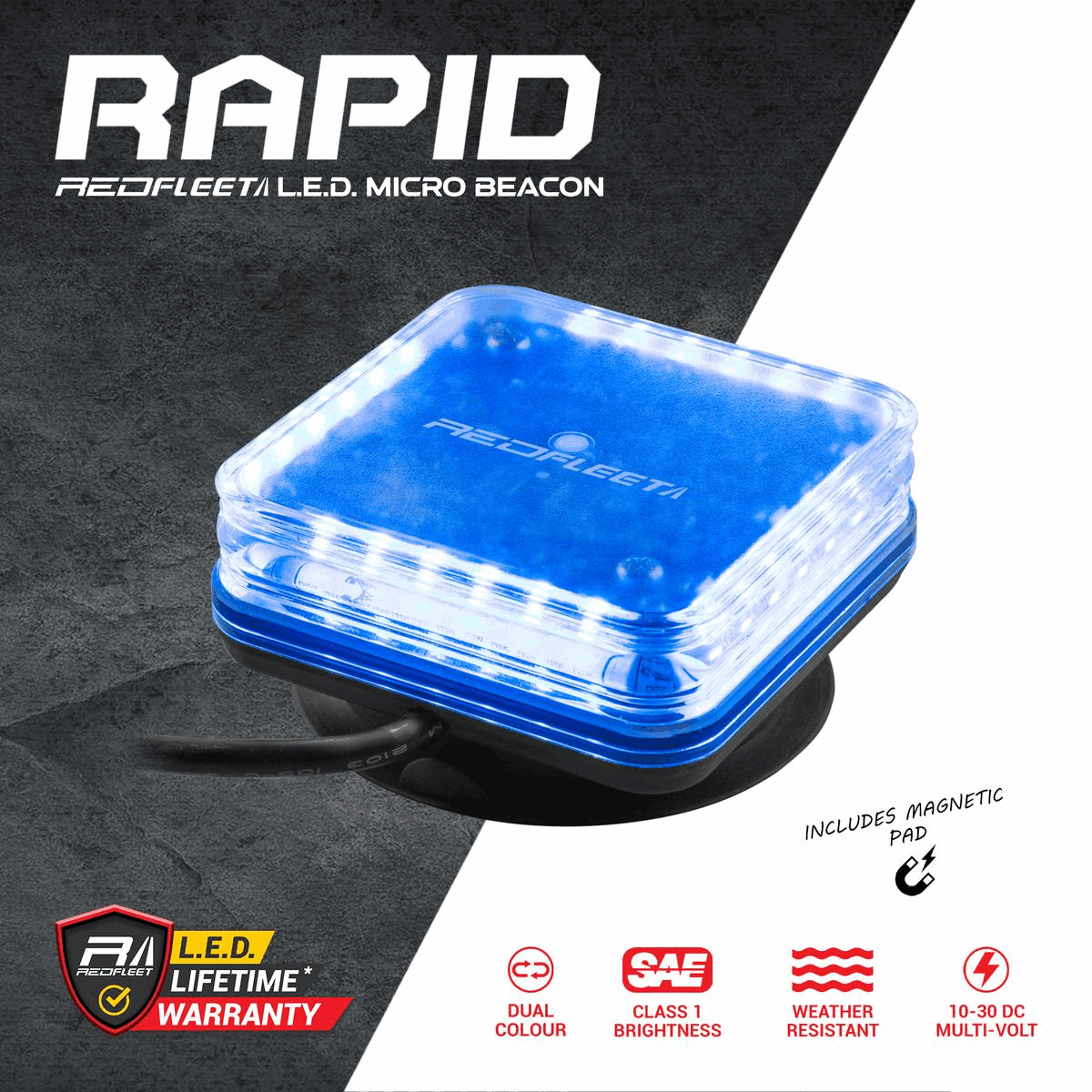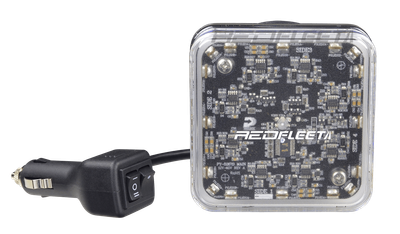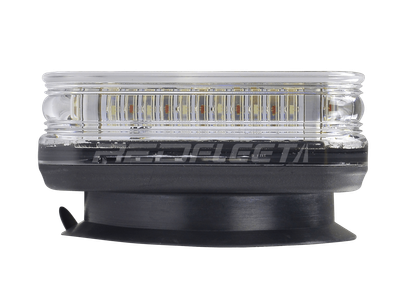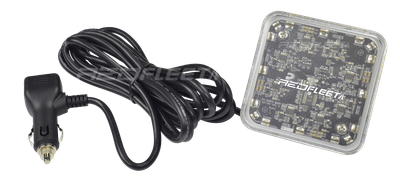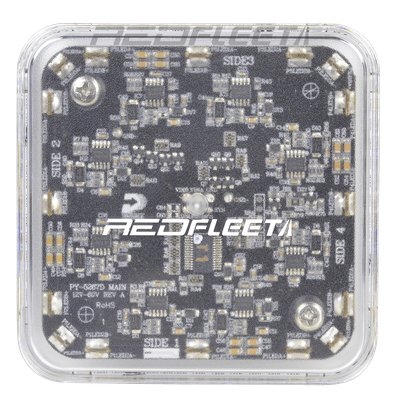 RAPID 48 L.E.D. FULL DUAL-COLOUR BEACON FLASHING & ROTATING LIGHT "ULTRA LOW-PROFILE"
REDFLEET
$220.00
Perfect for unmarked and "take home" emergency response vehicles, with it's small unique compact size, full dual colour capability and SAE Class 1 performance & brightness!
The All-New RAPID 48 L.E.D. Beacon is Australia's smallest SAE Class 1 beacon featuring full 360 degree "Dual Colour" technology. With it's unique square shape design, RAPID beacons are ideal of single handed rapid deployments during response and pursuits with it's high strength magnetic pad and lightweight structure. Utilising 48 high intensity long life diodes producing two full warning colours with independent or alternating colour control. 100% solid state design, with integrated on-board flasher driver with easy user-selectable flashing and simulated rotating patterns. Supplied standard with Cig Plug adaptor with on/off switch which can easily be removed for hardwire permanent installation.
RAPID Beacons are most suitable for unmarked police vehicles which may require a compact size beacon that can be deployed rapidly with one hand and yet small enough to be stowed away in a vehicle's glove-box or under-seat area. With two colours in full 360 degrees (not split), police vehicles will get the day and night time performance benefits of Blue & Red colours improving all-round operational safety during situations and responses.
Product Technical Specifications:
Compact Lightweight Durable Structure
48 Ultra High Intensity L.E.D.s
Clear LENS with Magnetic Pad + Cig Plug as Standard
10-30VDC Multi Voltage Compatible
Full "Dual Colour" Technology with Independent & Alternating Colour Control
User Selectable Flashing & Rotating Patterns
SAE J845 Class 1 Performance Rated
100% L.E.D. Technology with Solid State Design "No Moving Parts"
Product Dimensions:
50mm Height including Magnetic Pad
35mm Height without Magnetic Pad
95mm Square Shape
SKU: RF-R48D-BR