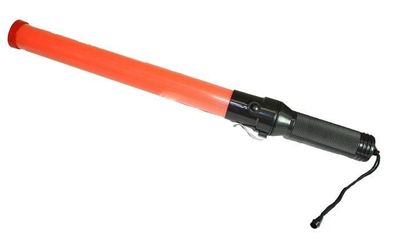 (54cm) TRAFFIC BATON Hand-Held Safety Warning Light Wand
REDFLEET
$1,430.00
L.E.D. Traffic Batons are hand-held safety light wands that are lightweight and comfortable to use.
A highly visible battery powered baton with two light settings, constant or flashing. Powered by two 'D' size batteries, it has been tested to over 300 hours. Lightweight but very durable.
The baton is 540mm in length. Ideal for traffic management, outdoor events and emergency services.
Specifications
54cm Length
Wrist Cord Strap + Metal Belt Clip
Uses 2 x D Size Batteries (not included)
User Selectable Modes (Flashing or Steady-On)
RED Colour with over 1.5km Visibility Range
Push Button Operation
ONGOING BULK ORDERS - DISCOUNTS AVAILABLE
SKU: RF-LTB54-R-100P