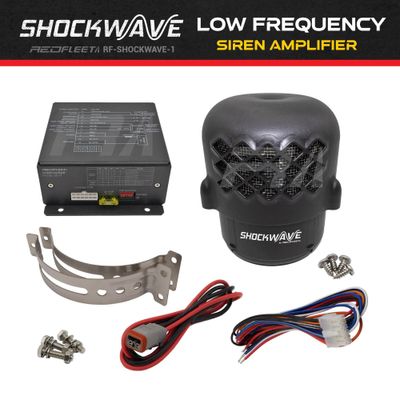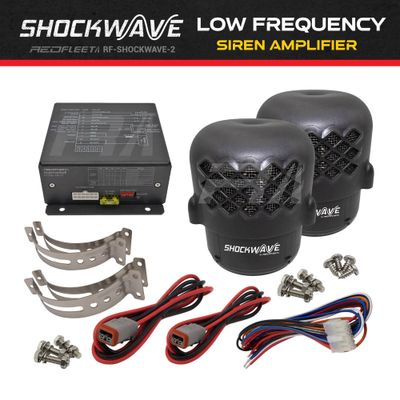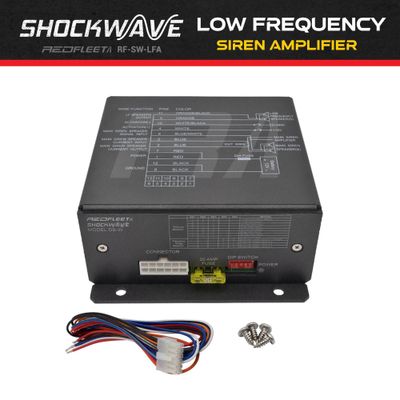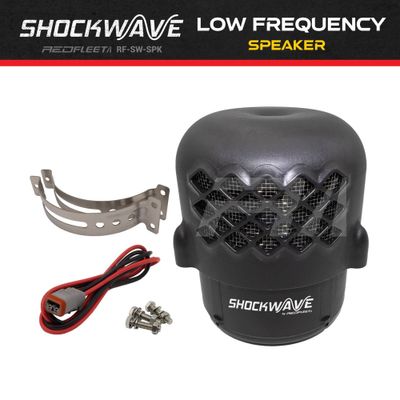 REDFLEET SHOCKWAVE Low Frequency Siren Amplifier Speaker Warning System Emergency Response High Risk
REDFLEET
$495.00
REDFLEET SHOCKWAVE Low Frequency Siren Amplifier Speaker Warning System is designed for emergency response and wildlife management vehicles that require something more than just a traditional audible siren warning tone! For maximum effect, SHOCKWAVE Siren System produces low frequency sound waves supporting traditional audible siren tones for a multi sense effect for other road users and wildlife.
Not only can you hear it, but you can also feel it!
SHOCKWAVE Low Frequency Warning Systems are avaialble in a Single or Dual speaker setup and is compatible with many vehicle applications. Universal mounting bracket is included.
Please note that a SHOCKWAVE siren and speaker system works in conjunction with any 100 Watt or 200 Watt traditional siren warning and speaker system such as our range of CARSON siren amplifiers, GPX speakers and SLIC series sirens.
RESTRICTED SALE PRODUCT - AUTHORISED PURCHASES ONLY.
SKU: RF-SW-SPK