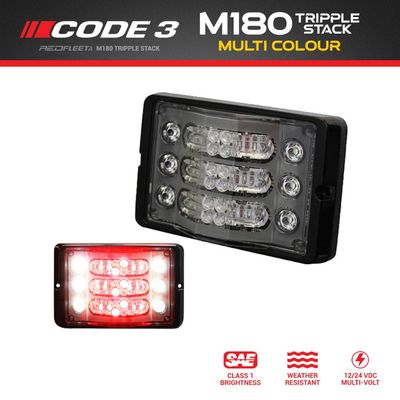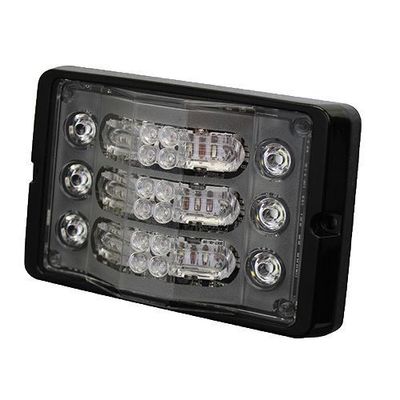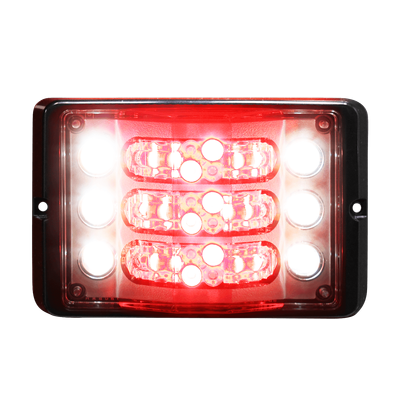 CODE 3 M180 L.E.D. Triple Stack Single & Multi-Colour Intersection Perimeter Surface Mount Light
CODE 3 ECCO
$249.70
This product option is unavailable. View other options.
The Code 3 M180™ Triple Stack combines the functionality of a warning light and the utility of a worklight into a compact, bright package perfect for mounting on bumpers, headlamps, and on the sides of any emergency vehicle.
Code 3 M180 L.E.D. Triple Stack Light Features
Steady burn override for worklight functionality
Single colour models have 29 flash patterns
Multicolour models have 69 flash patterns
IP67 rated for dust and water resistance
Programmable with the Code 3 Lighthead Programmer
248 Lumens on the M180L Take down model
Syncable with Code 3's Chase, MR6, Mega Thin, XTP (coming soon) and M180 lights
SAE J845 and J595 Class 1, California Title 13, IP67 rated, R65 and R10, NFPA and KKK-A-1822F certified when properly configured.
SKU: C3-M180LMC-AW