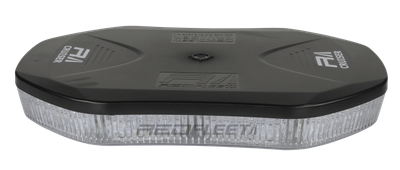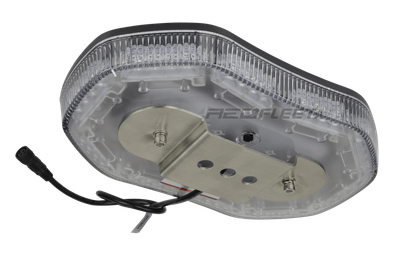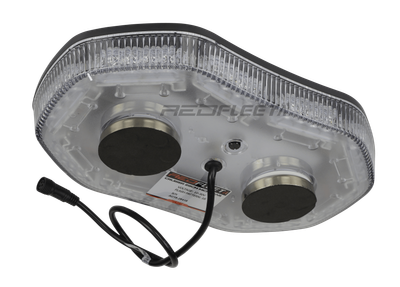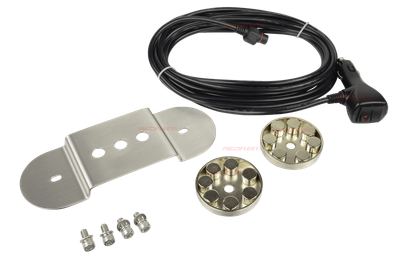 END-OF-LIFE - CRUISER (28cm) L.E.D. MICROBAR WARNING MINI LIGHT BAR
REDFLEET
$99.00
END-OF-LIFE - 12 Months Warranty - ONLY MAGENTA PINK COLOUR REMAINING
Sold As Is - No Returns or Change of Mind due to discontinued line.
Please note that colours cannot be independently controlled.
CRUISER 28cm 40 L.E.D. MICROBAR features new generation reflector optics for superior day time performance and visibility. Utilising the latest L.E.D. technology in combination with exclusive REDFLEET flashing and rotating combination flash patterns, CRUISER MICROBAR offers a true 360 degree high performance warning light for your vehicle. Durable BLACK top cover comes as standard protecting the internal electronics from UV degradation over time. Excellent waterproof design ensures the CRUISER MICROBAR is completely sealed.
DIMENSIONS: 280(L) x 170(W) x 40(H) mm
WHAT'S INCLUDED WITH YOUR PURCHASE
1 x CRUISER 28cm 40 L.E.D. MICROBAR Warning Light
1 x Cigarette Lighter Socket "Plug & Play" Wiring Harness with Automotive Grade Male & Female Waterproof Connectors for Temporary Install applications featuring On/Off & Pattern Select Switch Functions
For Permanent Hard Wire installation, remove Cigarette Lighter Socket Plug
1 x Standard with Both Magnetic Pad + Fixed Mount Bracket
1 x Australian Product Warranty as per Customer Selection
BLACK TOP Cover is Standard - Bottom LENS can be Coloured
CRUISER MICROBAR L.E.D. Single & Split Colour Choices
AMBER with Clear or Amber Base Lens
AMBER + GREEN with Clear Base Lens
AMBER + RED with Clear Base Lens
BLUE + RED with Clear Base Lens
BLUE with Clear Base Lens
GREEN with Clear Base Lens
RED with Clear Base Lens
MAGENTA with Clear Base Lens
TECHNICAL SPECIFICATIONS
10-30 VDC Multi Voltage Ready
100% L.E.D. Technology
Solid State Design with No Moving Parts
IP66 Weather, Dust and Water Resistant
UV Stabilised Top Lens Covers for Maximum Protection
16+ User Select-able Flashing & Rotating Patterns
High Strength Poly Carbonate Housing
True 360 Degrees Daytime Performance & Visibility
NO External Flasher or Driver Module Required
SAE J845 + ECE R65 + ECE R10 Tested & Approved
SKU: RF-CRS28K-BC