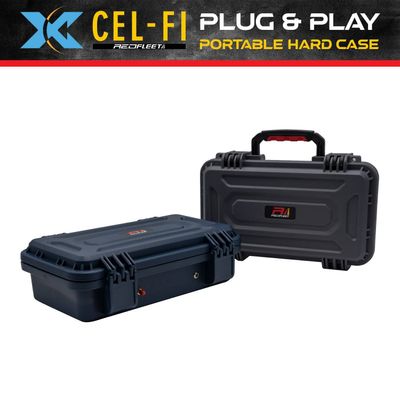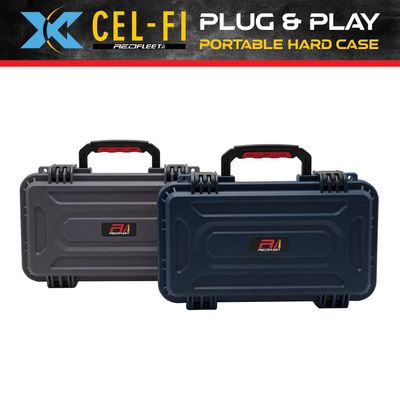 (ADD-ON) Plug & Play Portable Hard Carry Case Solution for CEL-FI GO G31 R41 Device
NEXTIVITY
$198.00
Select this ADD-ON Plug & Play Portable Hard Carry Case solution for any REDFLEET CEL-FI GO G31 / R41 packs and we will install your CEL-FI GO into our exclusive Portable Hard Carry Case. This Plug & Play solution will allow the CEL-FI GO to be easily transferred between vehicles or buildings as the internal antenna is fitted to the case itself, and the power pack is a plug & play connector.
The external antenna can either be a magnetic antenna, or have antennas fitted to each vehicle, and just connect this device when you need to.
Very popular among campers, multi-vehicle owners, and work vehicle applications where a CEL-FI GO device can be used in multiple applications.
PLEASE NOTE - THIS LISTING DOES NOT INCLUDE A G31/R41 CEL-FI GO DEVICE - You must BUY a CEL-FI GO pack from REDFLEET in order to use this ADD-ON Solution.

Product Features
Plug & Play Rear Connections for

Quick Disconnect Power Connector
External Donor Antenna via SMA Connection

Integrated Internal Server Antenna
Integrated CEL-FI GO Signal Repeater Device as per Customer Purchase

Compatible with both G31 and R41 Mobile Signal Repeaters

Available Colour Selection
SKU: CFG-PCOB