THINKWARE F790D 1080P UHD Front & Rear 2 Channel Vehicle Safety Recording Car Dash Camera
THINKWARE
$594.00
The all-new THINKWARE F790D Full High Definition In-Car Dash Camera has just been introduced to the Australian market.
F790D THINKWARE 2 Channel Camera Model Numbers
F790D32- 32GB Storage with Front & Rear Two Camera System
F790D64- 64GB Storage with Front & Rear Two Camera System
F790D128- 128GB Storage with Front & Rear Two Camera System
Housed in an edgy modern design, the THINKWARE F790 Dash Cam captures 1080P Full HD resolution front and rear. The Advanced Driver Assistance System helps you to stay safe on the roads and the Safety Camera Alerts will prompt you to slow down when approaching a Speed or Red Light Camera. With multiple recording options including Time Lapse and Energy Save Park Modes, this dash cam offers 24/7 protection, even when you're not around.
MOUNTING SOLUTION WITH SLEEK DESIGN
The Thinkware Dash Cam "PLUGIN" mounting system offers a simple solution for mounting and dismounting your dash cam.The GPS receiver and all cable connections are integrated into the adhesive mounting bracket.The cable connecting the power and rear camera is a single lead coming out of the back of the cradle, making for a more permanent and professional installation.
*Take caution when unplugging the dash cam main unit from the connecting mechanism as it is tightly fastened onto the main unit.
**Do not twist the dash cam main unit as this may cause damage to the connecting mechanism.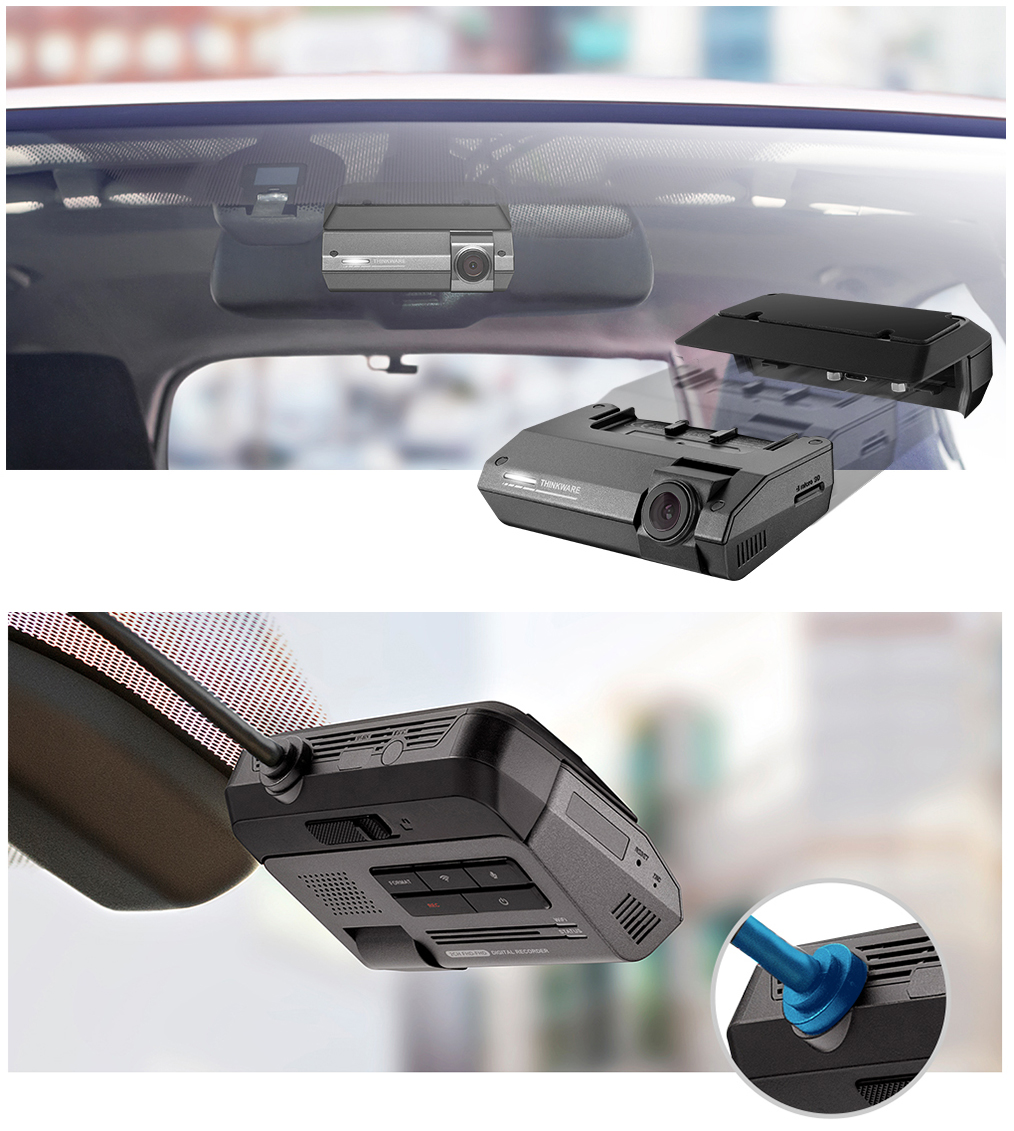 STATE-OF-THE-ARTVIDEO ENHANCEMENTS
High Dynamic Range
HDR (High Dynamic Range) multi-exposure captures maximum image detail in high contrast scenes and corrects exposure levels when a subject is too dark or too bright. Such scenes include challenging low-light conditions when you want to capture license plates against the reflection of bright LED headlights.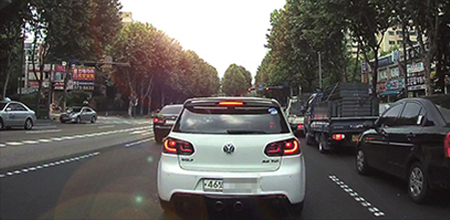 Night Time Picture Quality Correction
Images from videos recorded at night on poorly-lit avenues, streets or roads generally don't look that lucid. But with this, it's an entirely different story. It's armed with enhancement sensors that make brightness, colour and noise cancellation controls possible each time; hence, vivid video recordings of your evening drive.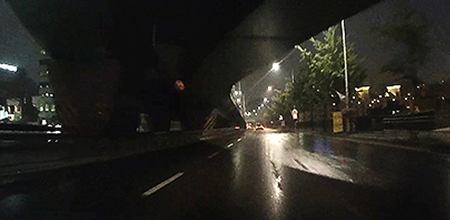 Automatic Exposure
A sudden rise of light exposure brought about by intense sunlight or headlight beams from oncoming vehicles, or poor lighting in a tunnel may give any ordinary dash cam trouble capturing clear images but not THINKWARE dash cams. They come with an automatic light exposure function that controls light exposure levels for crisp footage at all times.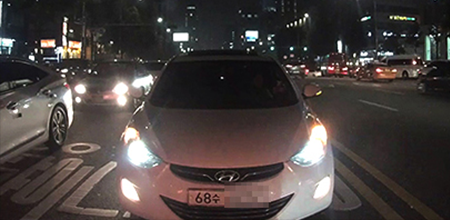 SUPER NIGHT VISION3.0
SUPER NIGHT VISION 3.0 uses a combination of low-light recording technology and High Dynamic Range to improve night time performance. The F790 can handle low-light environments, such as dark alleys or parking lots, and even lens flare effects and that affect night time footage. Together with Image Signal Processing (ISP) technology, the F790 can record a clear, visible videos in any situation- while driving or parked.

DEWARPINGVIDEO TECHNOLOGY
Dewarping technology allows the F790's front camera to deliver a close-to-real picture of the vehicle's front view with minimal distortion. The F790 can analyze incoming video frames and tune the video to show an accurate representation of the road without distortions.
DEWARPINGVIDEO TECHNOLOGY
Dewarping technology allows the F790's front camera to deliver a close-to-real picture of the vehicle's front view with minimal distortion. The F790 can analyze incoming video frames and tune the video to show an accurate representation of the road without distortions.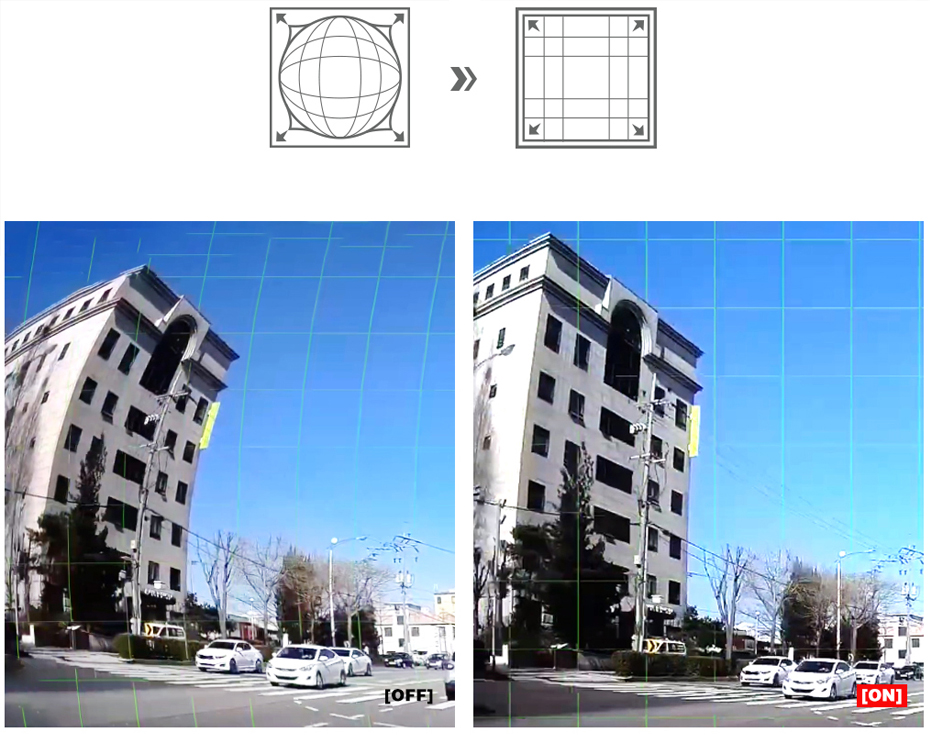 VARIOUS AUTONOMOUSRECORDING MODES

Continuous Recording Mode
Automatically activates as soon as the engine starts, this function lets you record videos that are saved in one-minute segments via an auto-looping mechanism.

Event Recording Mode
Active Impact Monitoring System, made possible by the built-in three-axis G-Sensor, automatically stores video data 10 seconds prior and after a collision.

Manual Recording Mode
Securely save a video file with a press of a button. The video will save in the manual record folder which will not be overwritten by the continuous record mode files.

Advanced Parking Surveillance
Provides full surveillance capabilities whenever your vehicle is parked. It records motion and impacts while the vehicle is parked.

Audio / Voice Recording
Not only does it capture vivid videos, but it also records crystal-clear audio. The microphone can also be turned off if sound recording is not required.
ENERGY SAVE & TIME LAPSEPARK MODES
Energy Save Park Mode will reduce power consumption by 1/3 less, while giving you as much as 3x longer video recording capability compared to standard parking mode. When you are away for vacation or leaving your car for a long period of time, Energy Save Parking Mode is the recommended solution.
BUILT-IN WIFISMARTPHONE APP CONNECTIVITY
Connect your Thinkware Dash Cam directly via Wifi to your iOS or Android Smartphone using the THINKWARE™ DASH CAM LINK App. View footage, download recordings and manage dash cam settings all from your smartphone.
BEST SIGNAL RANGEVIA DUAL BAND WI-FI
The F790 has built-in Wi-Fi connectivity, supporting both 2.4GHz and 5GHz bandwidths.Dual-band wireless technology enables the best connectivity experience in different environments.
2.4GHz has a longer range and can be captured from a farther distance. The longer range network also captures other devices thus preferred in undisrupted environments.
5GHz has a shorter range and can offer better performance with a higher bandwidth. The shorter range network avoids interferences thus preferred for a less congestive experience within shorter distances.
ADVANCED DRIVER ALERT SYSTEM (ADAS)
(LDWS) Lane Departure Warning System
Designed for distracted or drowsey drivers, the dash cam will alert you as soon as it senses you're vehicle leaving the lane while driving at a speed of over 50 kilometres per hour. LDWS alerts you when leaving your lane to help keep any road misfortunes from ruining your trip or compromising you and your passengers' safety.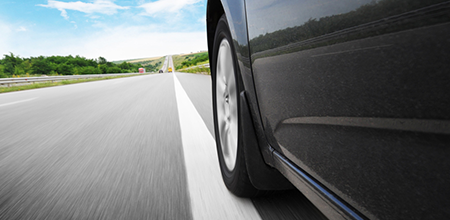 (FCWS / uFCWS) Forward Collision Warning System
Keep a safe distance from the vehicle you're following with the help of FCWS / uFCWS. Equipped with a state-of-the-art road safety warning system, it calculates the real-time distance between your vehicle and the vehicle in front of you at a speed of over 30 kilometres per hour (km/h) on highways and under 30 km/h in a busy, congested city. This dash cam issues a three-level early warning to the driver, depending on the danger of the possible collision.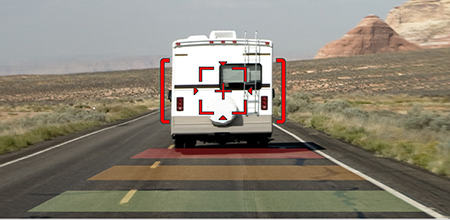 (FVDW) Front Vehicle Departure Warning
When stopped at an intersection or a traffic jam, this dash cam's Front Vehicle Departure Warning (FVDW) intelligent guidance system lets you know when the vehicle in front of you has already started moving, helping you stay attentive each time.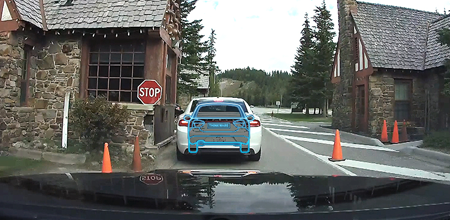 COMPREHENSIVE DRIVING INFORMATIONWITH GPS
Using the GPS data can precisely pinpoint the vehicle's location and routes with its driving speed on the map on video playback. The GPS helps you accurately assess the status of the accident by providing you with the vehicle speed, the direction of the collision and the severity of impact. The dash cam not only records driving footage but can also be used to track and recall past driving routes whether it be work or holiday routes.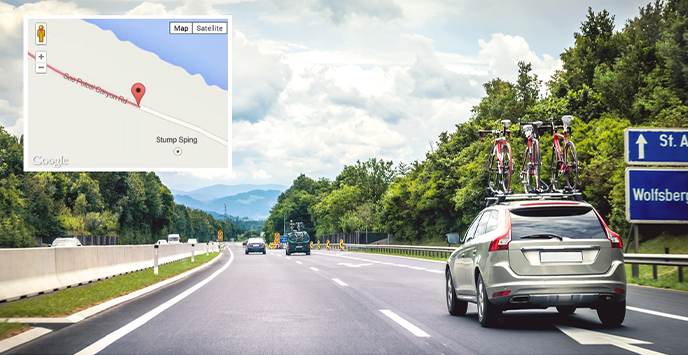 SAFETY CAMERA ALERTS
This dash cam comes with various Safety Camera Alert functions aimed at helping drivers abide by traffic rules and regulations to avoid getting ticketed for an infraction. Through the built-in GPS, it lets a driver know about a designated average speed camera & mobile speed zones and notifies drivers of upcoming fixed red-light and speed cameras.

RED LIGHT

SPEED CAMERA

RED LIGHT & SPEED CAMERA

AVERAGE SPEED

MOBILE ZONE
AMBARELLAQUAD-CORE CPU
The Thinkware Dash Cam F790 has a powerful 1GHz Quad-Core Cortex-A53 CPU manufactured by Ambarella,commonly used in next generation drones and sports cameras. The extremely low power consumptionand significant processing power enable a small form factor design along with the ability to process multiple tasksand extend battery life.This ensures the F790 runs smoothly without freezingor crashing while offering leading video features at the same time.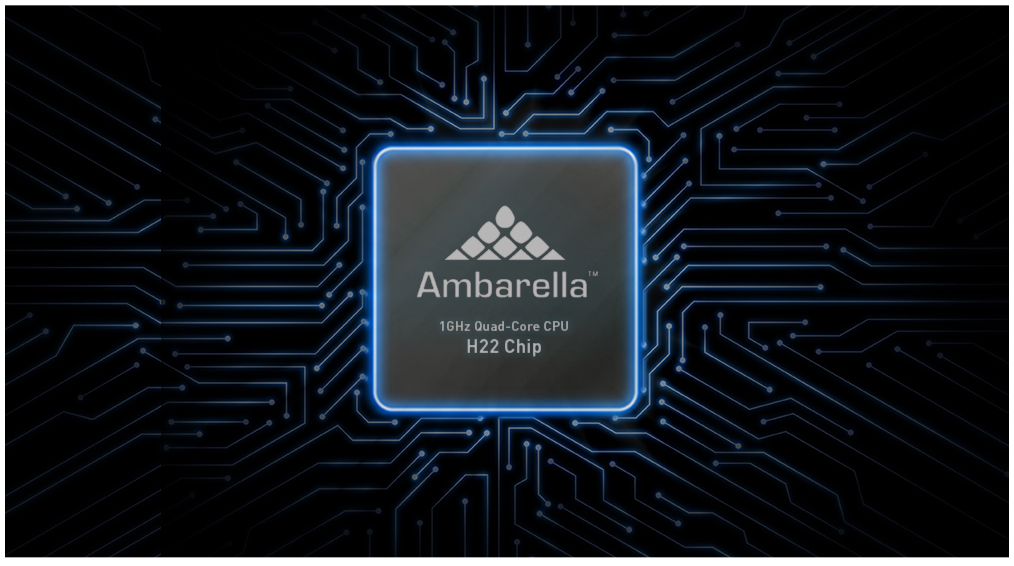 SKU: RF-F790-FR-32GB