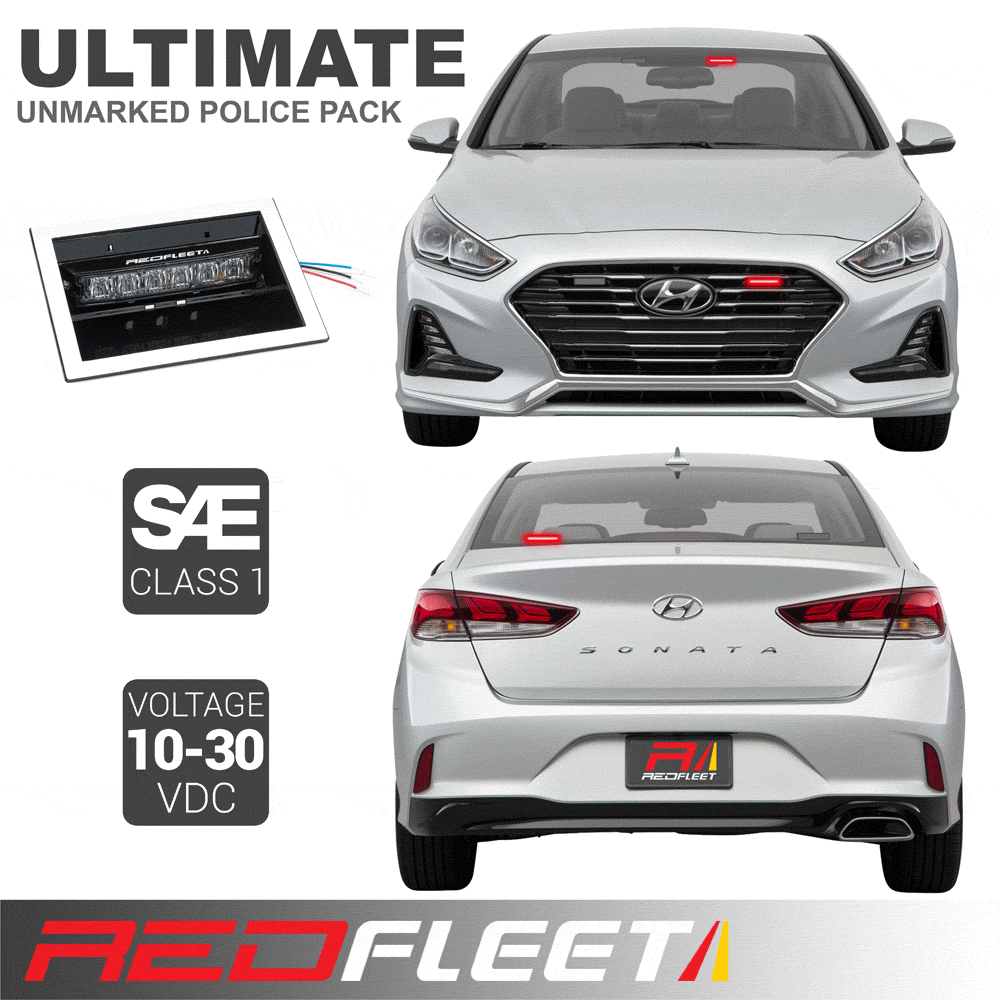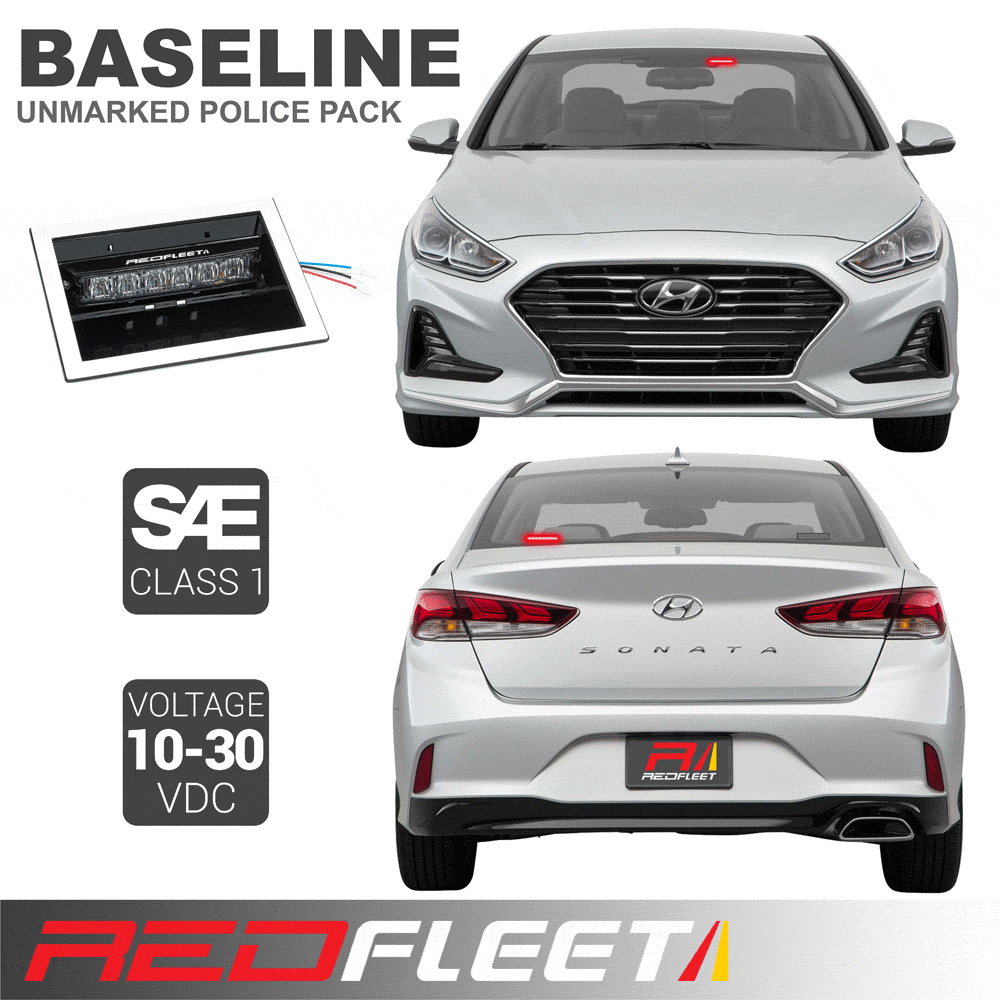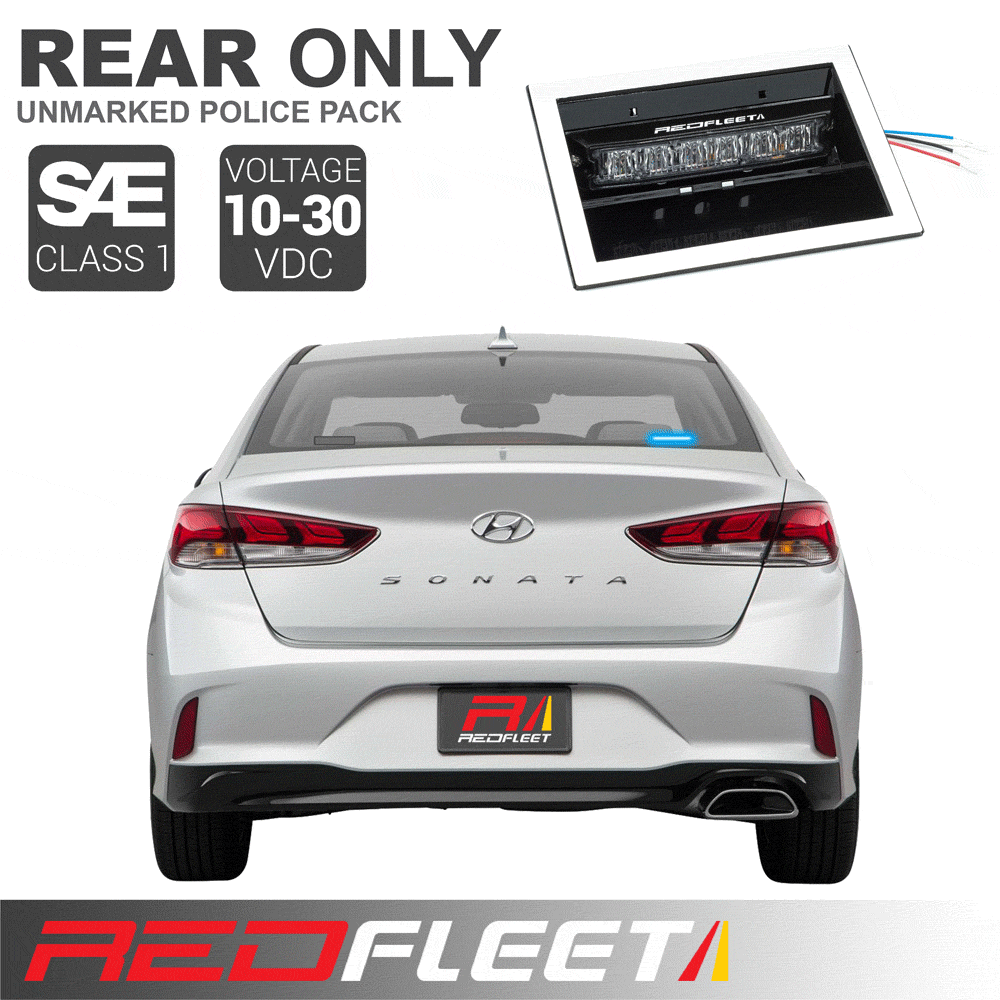 Hyundai Sonata Emergency Response Lights for Unmarked Police Vehicles in NSW
REDFLEET
$880.00
NO HOLES + NO PERMANENT DAMAGE + KEEPS FLEET HAPPY!
We have 3 distinct REDFLEET packages available to suit unmarked Hyundai Sonata Police vehicles in NSW. These packages are designed to integrate easily with the standard setup provided by fleet.
(FOR OFFICIAL POLICE VEHICLES ONLY)
When the vehicle is due for replacement, our package price includes the removal of the products in preparation for the next vehicle. An installation fee will then apply for the new vehicle to be equipped with the recycled products.
All REDFLEET packages below are inclusive of GST and include Supply + Install + Removal.
All products utilised meet SAE J595 Class 1 Standards and are suitable for emergency response vehicles with an Australia 6 Year L.E.D. Warranty.
We welcome both Official Purchase Orders and Corporate Credit Card as we are a registered supplier of the organisation.
ULTIMATE Safety Lighting Package "DO IT ONCE = DO IT RIGHT"

2 x Front Grille Lights (Hidden Behind the Grille)
2 x Front Internal Visor or Dash Lights (Split Configuration)
2 x Rear Parcel Shelf Lights
4 to 5 Hour Turnaround Time (Install)
1 to 2 Hour Turnaround Time (Removal)
Includes Removal of Equipment before Vehicle Returns to Fleet

BASELINE Safety Lighting Package "MINIMUM STANDARD"

2 x Front Internal Visor or Dash Lights (Split Configuration)
2 x Rear Parcel Shelf Lights
3 to 4 Hour Turnaround Time (Install)
1 Hour Turnaround Time (Removal)
Includes Removal of Equipment before Vehicle Returns to Fleet

REAR ONLY Safety Lighting Package "REAR PROTECTION"

2 x Rear Parcel Shelf Lights
2 Hour Turnaround Time (Install)
1 Hour Turnaround Time (Removal)
Includes Removal of Equipment before Vehicle Returns to Fleet
SKU: RF-NSWPF-HS-U1