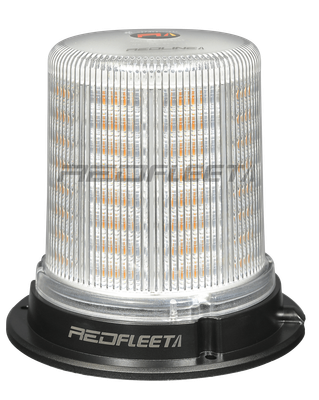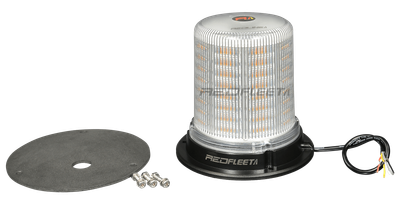 ALERT 256 L.E.D. FULL DUAL-COLOUR Beacon Flashing & Rotating​ Light "HIGH-PROFILE"
REDFLEET
$198.00
ALERT 256 L.E.D. Beacons provide the most versatile & affordable DUAL-COLOUR L.E.D. technology generating two full warning colours that can operate independently or in an alternating mode. Our latest micro optic reflector design allows the ALERT Series Beacons to produce a true 360 degree high intensity light that appears "larger" and "fuller" from greater distances away. With superior daytime performance, the ALERT beacons feature 100% solid state design with no moving parts or globe replacements during it's 100,000 hours of operational lifetime. Users can easily select flashing, rotating or combination patterns at different speed levels for each unique application.
"That's Two Full Colours in One Beacon"
Dual Colour Amber Green Colour L.E.D. Beacons are suitable for machinery, excavators, mining and construction vehicles as the Amber Colour, also known as Yellow or Orange indicates that the vehicle is in active operation and not safe to approach. When the Green warning colour is flashing or rotating, the vehicle is safe to approach.
Red Blue Colour L.E.D. beacons are ideal for emergency services vehicles as crews can get two full colours from the same beacon. Red coloured lights are brighter during the day, whilst Blue lights are most visible during low light and night time conditions. Our dual coloured Red Blue beacons offer the best of both worlds whilst self-contained in a single housing saving space and time for install.
Amber Red Colour L.E.D. beacons are becoming more popular with vehicles that operate in more than one scenario like Forestry Fire vehicles. During day to day operations, Amber also known as yellow and orange colour beacon will provide adequate safety for the crew, but during an emergency or extremely hazardous situation, the Red colour can be activated providing added urgency and definition for the same vehicle.
Our ALERT Series Dual Colour L.E.D. Beacons have a separate control wire for each of the two colours, and when both wires are activated simultaneously, the two colours will flash and rotate alternatively ensuring that your vehicle gets two full 360 degree colours each and every time.
Technical Specifications
256 Long Life Colour Rich L.E.D.s
128 Watt High Intensity Brightness
Superior Day Time Visibility & Performance
Superior Long-Distance Visibility & Performance
Visibly Larger Illuminated Signal Profile
9-30VDC Multi Voltage Ready
User-Selectable Flashing & Rotating Patterns
Intelligent On-board Flash Pattern Memory
Exclusive Micro Reflector Optics Design
Aluminium Base with UV Stabilised PC Lens
IP66 Weather Resistant
CISPR25 Compliant
100% Solid State Technology
No Replacement Globes or Gears Required
Product Dimensions
3 Bolt Fixed Mount : 149(H) x 154(D) mm *STANDARD STOCK*
Magnetic Pad Mount : 157(H) x 180(D) mm *SPECIAL ORDER ONLY*
Wiring Diagram
Black = Ground Negative
Red = +9-30V Positive On/Off for Mode/Colour 1
Grey = +9-30V Positive On/Off for Mode/Colour 2
Red + Grey = Combining Both Function Wires will Alternate the 2 Colours
Yellow = Pattern Select by momentarily applying Yellow to Black Wire
White = Synchronise up to 8 ALERT Series Beacons
Please select your product warranty option to suit your unique budget.
Please note that "CUSTOM COMBINATION" Beacons will take extra lead time to manufacture and ship.
SKU: RF-A256F-GR